About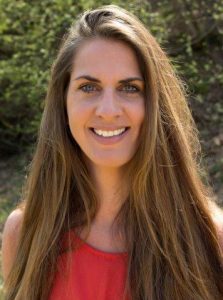 Hi! I'm Stacey, I am a Raw Vegan Nutritionist, Holistic Health Coach and Kinesiologist. I am based in Colchester, Essex and work with people both online and in person.
I help people prevent and reverse chronic disease, lose weight and increase their longevity.
I cover vegan, plant based and raw food nutrition and I offer ongoing support and accountability to help you implement gradual and sustainable changes to improve your health and elevate your well-being on a plant based or raw food lifestyle.
After battling with my own weight, IBS, fatigue, bloating, skin issues and low self-worth many years ago. I didn't give a second thought to what I was putting in or on my body, I was too lazy to exercise and never drank enough water.
I hated my reflection in the mirror and I felt my life, health and body was spiraling out of control, I knew I had to make some drastic changes so I went on a journey of self discovery and healing.
I qualified as a Kinesiologist in 2011, which was invaluable at getting to the root cause of many of my health issues and emotional blockages and I managed to heal myself from all my ailments.
I switched to a whole-foods plant based lifestyle and lost over 28 lbs which has been easy to maintain without 'dieting' but most importantly I have better digestion, more energy and my skin is glowing. My passion for nutrition was awakened and I learnt all I could on this vast subject.
I worked on my mindset and incorporated self-love and I soon started to feel clearer emotionally, physically and spiritually. This is reflected in the way I approach my health and well-being and I live a life that is 100% in alignment with my true self.
I specialise in
Raw Vegan & Plant Based Nutrition
Chronic Health Conditions
Weight Management
Building muscle on a Plant based/raw food diet
Skin health
Womens health
Slowing the aging process
Heavy Metal Detoxing
Parasite cleansing
Clearing trapped emotional traumas and limiting beliefs
Past life and Ancestral clearing
Through a combination of Nutrition and Coaching my purpose is to help you achieve your optimum health goals so that you can enjoy your life as fully as possible.
Although I follow a mostly raw plant based lifestyle, I understand not everyone will be able to or needs to follow a complete raw food diet which is absolutely fine, there are lots of other wholefoods we can add to your diet. I will help you make healthier choices to approach your new lifestyle with confidence.
My goal is to guide and support you to improve your health without excessive fad 'dieting', counting calories or taking dangerous supplements.
I will take the time to listen to your concerns, discover where you are struggling and help you explore what is holding you back and what will bring you success.
I will help you implement small changes at a pace you are comfortable with so you can meet all your goals.
We were all born to be healthy and happy… there is nothing that you cannot heal, transform or achieve.
You will learn all the steps needed to get your health and life back on track in my signature coaching program 'Love Living', which is personalised to your individual needs.
The best part is that you can receive this private coaching from the comfort of your own home via Skype or telephone, and in person if you are local.
Ready to get started?
Book your FREE consultation now